Men and Modesty in Medical Settings Brochures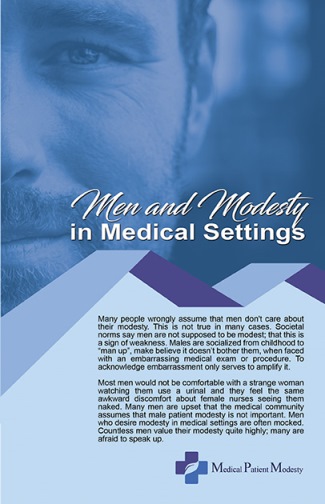 Medical Patient Modesty is distributing brochures educating men about their rights to modesty in medical settings.
We are selling our brochures in large quantities for people who want to distribute them to multiple men.
The profits from our brochures will help to pay for shipping and brochure distribution, and to support Medical Patient Modesty's mission. The more money we secure, the more brochures we will be able to distribute.
Payment is by Paypal or check. There is a 2.9% Paypal (credit card) processing fee. At this time we ship in the United States only. We put 2.9% in the tax bracket. If you live in another country, Alaska, or Hawaii, please and we will be happy to check on the cost of shipping.
If you have any questions or would like to order a different quanity of booklets not listed above, with information.