How Medical Professionals Can Be More Sensitive to Patient Dignity and Modesty Brochures
(Front Page of Brochure Below)
Click on this link to download the brochure.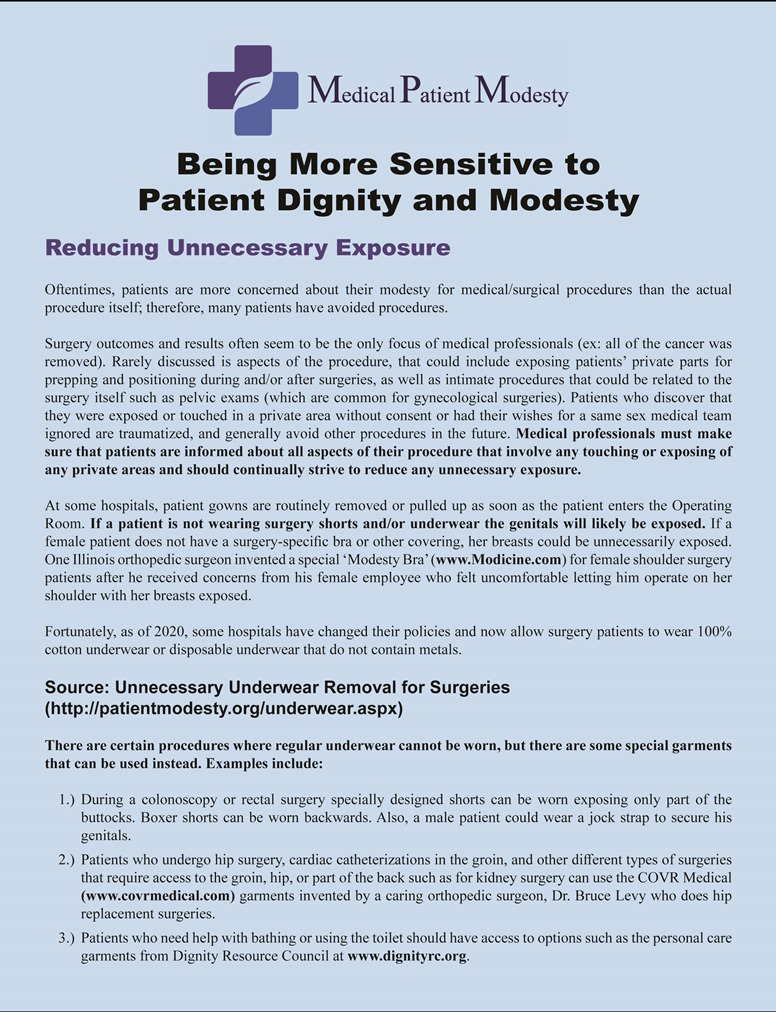 Medical Patient Modesty is distributing 4-page brochures to medical professionals, nursing school students, and medical students educating them about how to be more sensitive to patient modesty.
If you are interested in volunteering to distribute those brochures or support us financially so we can print more brochures, please .
All Medical Professionals are encouraged to watch the below video: